Achieving Clinical Excellence in Psychiatry
Best Psychotherapy Essay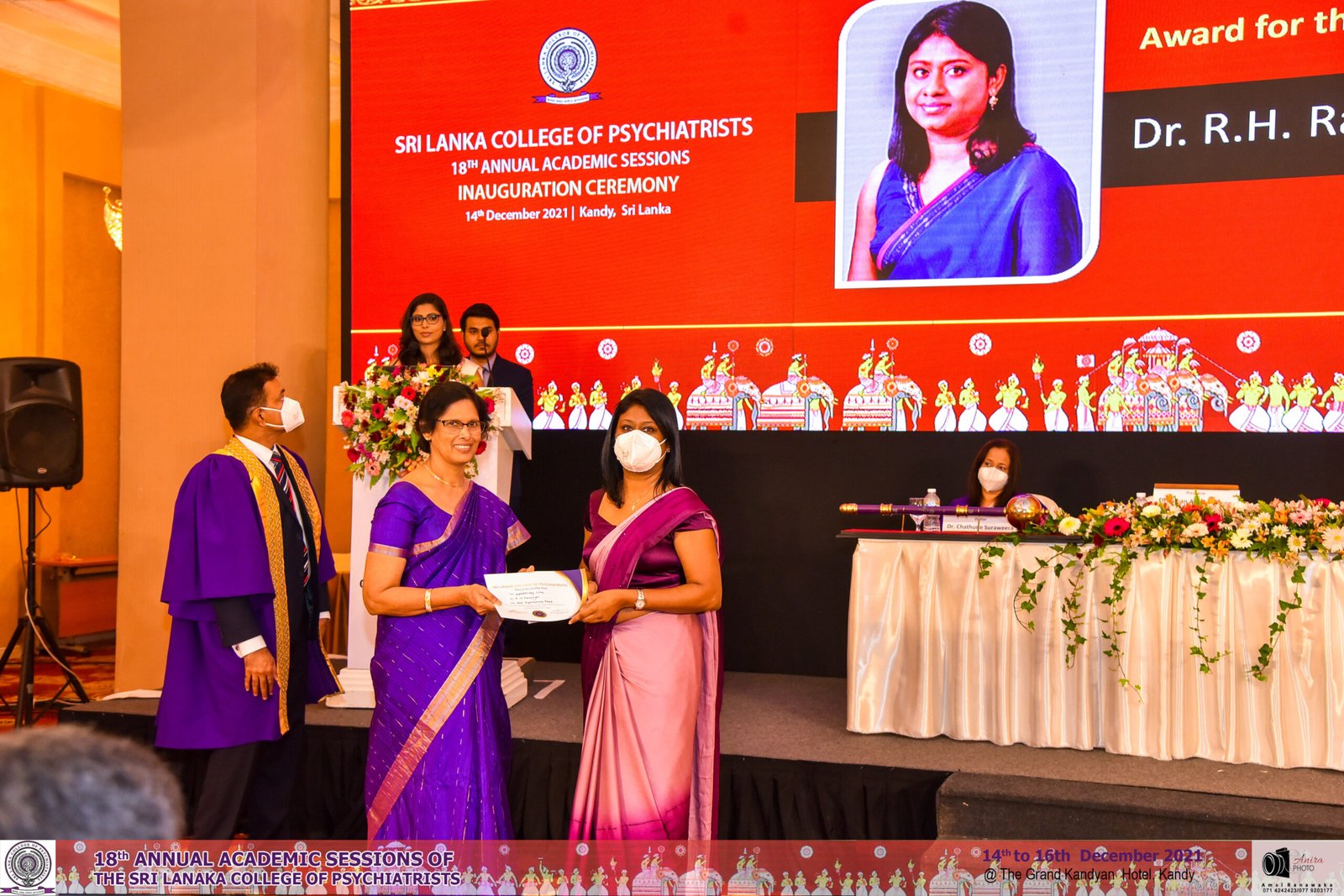 The best psychotherapy essay is awarded with the view of promoting psychotherapy among juniors. 
Last date for applications
8th  July 2022
Eligibility criteria
Registrars, senior registrars, Junior Consultants within 10 years of commencement of training in psychiatry are eligible to apply.
Regulations
The award is for a case write-up relevant to psychotherapy, whether psychodynamic, cognitive, behavioural, integrative therapies or other, as practiced in the field of psychiatry.
The applicant should have undertaken the task of managing the patient by him/herself under a supervising consultant.
1. The Maximum word count is 3500
2. Entries will be judged by two consultant psychiatrists who have a special interest in psychotherapy
3. The submission should be certified by the supervising consultant
4. The personal details of the patient should be anonymized
5. The submissions should be on a patient managed in Sri Lanka as the initiative is to promote psychotherapy locally.
Format:
Abstract, background, case presentation and discussion
Covering letter:
• Name and contact details
• Declarations: Consent from the patient and competing interests
Please email the report and the covering letter to contactslcpsych@gmail.com. Please state "Psychotherapy award" as the subject.
Previous winners
2017 Dr. Madhushani Dias, Registrar, University Psychiatry Unit, National Hospital of Sri Lanka
2018 Dr. Dinusha Sirisena, Senior Registrar, University Psychiatry Unit, National Hospital of Sri Lanka
2019 Dr. Lakmi Seneviratne, University Psychiatry Unit, Colombo South Teaching Hospital
2021 Dr. Ruvini Ranasinghe