Special hospital for COVID positive psychiatric patients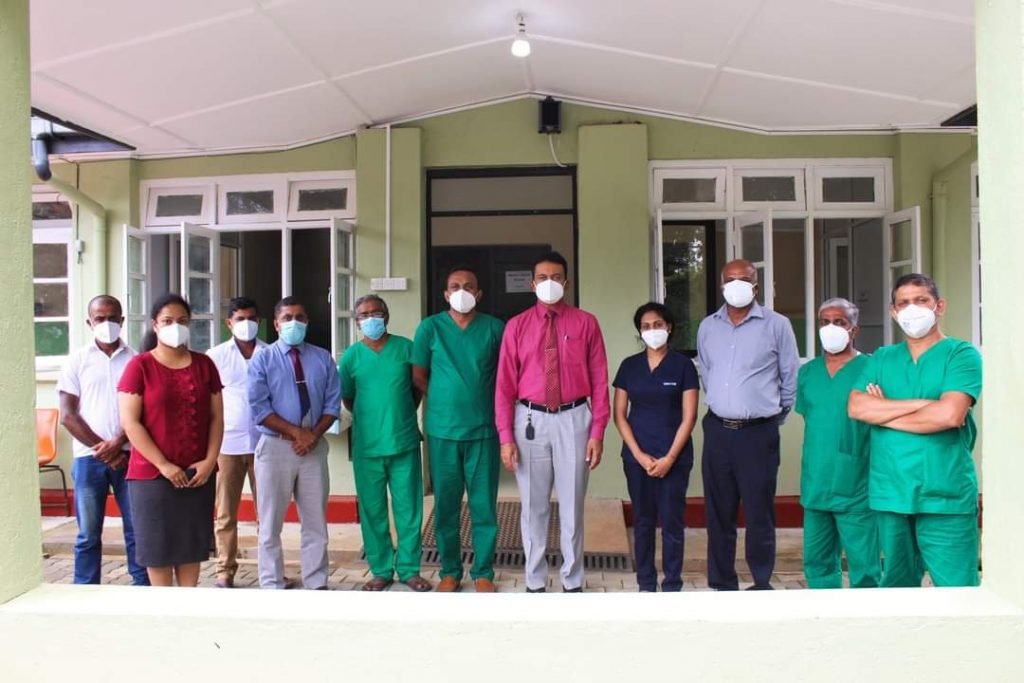 by slcpsych-user | August 2, 2021
A joint project of the Ministry of Health especially DDG(NCD) Dr. Champika Wickramasinghe, Director of Mental Health Dr. Rohan Ratnayake, PDHS (Dr. Nihal Weerasooriya), RDHS (Dr. Senaka Thalagala), and the Sri Lanka College of Psychiatrists.
Opening of the " Special hospital for COVID positive psychiatric patients" on the 26th of July 2021 at Udagama-Atabage in the central province, along with Dr. Suranga Fernando- Consultant Community Physician of the provincial ministry of health, Prof. Thilini Rajapakse- chair professor of psychiatry, Dr. Dewasmika Ariayasinghe- head of the department of psychiatry of University of Peradeniya, Dr. Chintha Wijeratne- MOIC, Dr. Bandara and Dr. Achini of the COVID unit, the nursing officers and health care staff.
It is a great achievement and a bouquet of flowers to all the above for their untiring efforts in initiating this much-needed service, and also to Dr. Jayan Mendis, Dr. Gamini Jayakody, Dr. Prabath Wickrama,Dr. Malsha De Silva and Dr. Haris Mohamed for their presence at the initial meeting and continuous support.