SRI LANKA COLLEGE OF PSYCHIATRISTS
The Medical Training Initiative (MTI) of the Royal College of Psychiatrists, United Kingdom was initiated so that psychiatrists from all over the world are given the opportunity to be trained in the UK experiencing the psychiatric services in the UK while the UK can benefit from the experiences of psychiatrists from around the world.
Sri Lanka has been one of the first countries to benefit from the scheme with a significant number of trainees having undergone training in the UK through the MTI. The first three trainees in the scheme was selected from Sri Lanka.
For more details visit
https://www.rcpsych.ac.uk/training/MTI
News
News Blog
Sed in arcu dui. Suspendisse nec mattis leo, eu vehicula elit. Pellentesque venenatis tincidunt turpis ac laoreet. Donec pulvinar quam nec tellus eleifend,
MOU with the Japanese Government to build a new medium stay unit in Nilaweli
The Sri Lanka College of Psychiatrists signed a MOU with the Japanese Government to build a new medium stay unit in Nilaweli. Dr Jayan Mendis represented the College President at…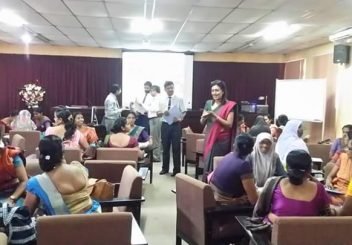 Next District Meeting
Next District Psychiatry meeting 26 February 2020 At Anuradhapura Teaching Hospital
Update on the Mental Health of the Elderly